Wallpaper
is a kind of interior decoration material for pasting walls. Because of its diverse colors, rich patterns, safety and environmental protection, convenient construction, and reasonable price, it has become popular in various countries and is especially respected by many young people. . With the development of the industry, the materials of wallpaper have become more abundant. Different wallpaper materials have different characteristics and different applicable places.
  Wallpaper Material—PVC Wallpaper
  PVC wallpaper is currently the most common wallpaper on the market. It is an ordinary wallpaper suitable for decoration and has comprehensive functions. PVC wallpaper is wear-resistant and resistant to scrubbing. If the surface of this wallpaper is contaminated, wipe it with a towel or sponge. Another obvious function of PVC is that it is waterproof and moisture-proof. It is suitable for wet places such as toilets and bathrooms.
  Wallpaper Material—Pure Paper Wallpaper
Pure paper wallpaper is mostly used in decorating children's rooms. Its main ingredients are processed from grass, bark, etc., and modern high-grade new natural wood pulp. It has high environmental protection performance and strong air permeability. Pure paper wallpaper is used in children's rooms. Reassuring, no health hazards. Pure paper wallpapers account for a large proportion of the market, mainly because pure paper wallpapers are more pure and bright than pvc, non-woven fabrics and other colors, making the patterns look more lifelike.
   Wallpaper material—non-woven wallpaper
   environmentally friendly wallpapers are also emerging in endlessly, non-woven wallpaper is currently the most popular new type of green environmentally friendly wallpaper. Non-woven wallpaper overcomes the shortcomings of other wallpapers. The table and bottom are integrated, without paper base, and the advanced technology of direct printing and color registration is adopted, and the patterns are more abundant. The most important point is that it does not have any chemical damage to the human body. The non-woven paper base has good air permeability and is called "breathing wallpaper", which is a classic and practical high-end wallpaper.
  Wallpaper Material—Natural Material Wallpaper
Natural material wallpaper is the most expensive and high-end wallpaper among the wallpapers. It is made by hand using natural vines, bark, leaves and other materials in nature. The colors are simple and natural, and the flower patterns are derived from natural flowers, birds, insects, and fish. The interior brings a sense of returning to the original, and it is a favorite wallpaper of high-end people.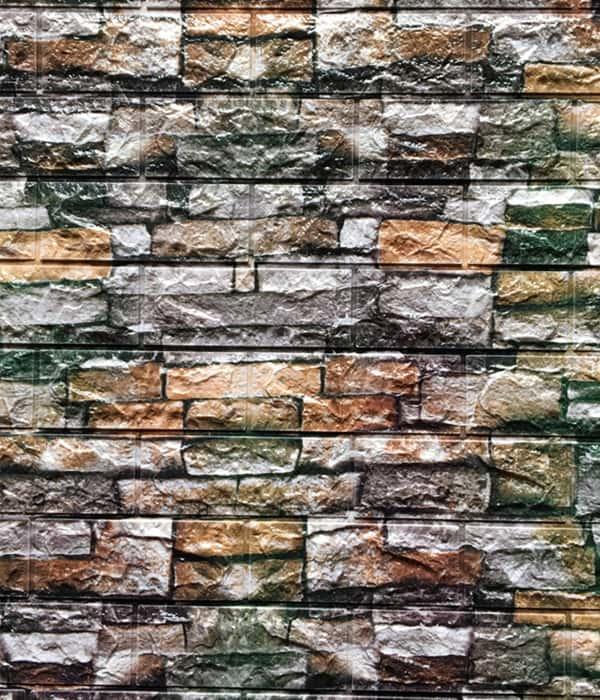 Haining Longtime Industry Co., Ltd. was established in 2005, is famous 
China decorative wall panels manufacturers
 and 
decorative wall panels factory
, aiming to provide our customers products and service. After 10 years' development, we have owned 4 big factories: Haining Halong PVC Ceiling Factory, Haining Longtime Film Factory, Guangxi PVC Wall Panel Factory, Pakistan PVC Ceiling Factory. Our Main Products: PVC Ceiling and Wall Panels, Hot Stamping Foil, PVC Lamination Film, SPC Flooring, PVC Self Adhesive Wallpaper, 
wholesale decorative wall panels
 and other related products. After receiving the customer's pictures or samples, will charge the new cylinder cost and make the patent for the customer&make the customized MOQ with a free new cylinder for the customer.Our QC department will do Quality-Checking from the final products to make customers satisfied.