1. When the printing ink layer is not dry, it should be hot-pressed again and then glued, and the lamination time should be delayed to make it dry completely.
2. If the printing ink layer is too thick, the amount of adhesive coating should be increased, and the pressure and compounding temperature should be increased.
3. If the drying temperature is too high, the surface of the adhesive is crusted, so the drying temperature should be lowered.
4. The surface temperature of the composite roller is too high, and the temperature of the composite roller should be lowered.
5. The film is wrinkled or slack, the film is uneven or curled, the film should be replaced and the tension adjusted.
6. There are dust impurities on the surface of the film. It should be removed in time.
7. The adhesive coating is uneven and the dosage is small. The coating amount and uniformity should be improved.
8. The adhesive concentration is too high, the viscosity is large, and the coating is uneven. Use thinner to reduce the adhesive concentration.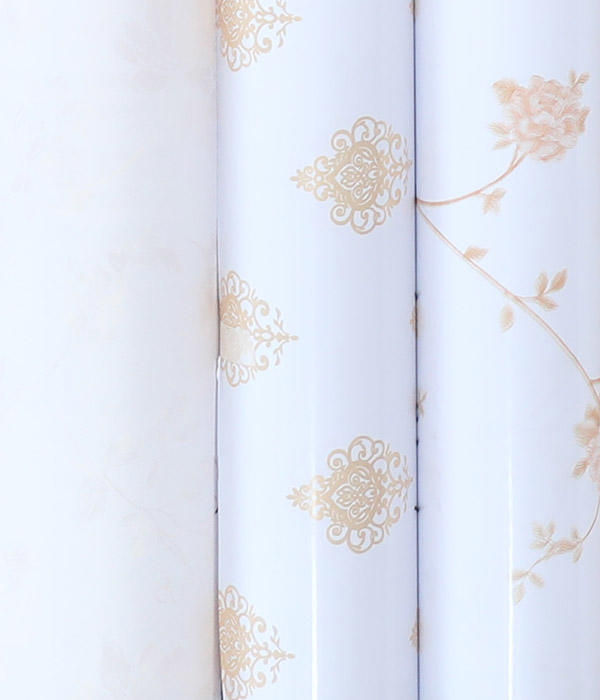 Haining Longtime Industry Co., Ltd. was established in 2005, is famous 
China decorative wall panels manufacturers
 and 
decorative wall panels factory
, aiming to provide our customers products and service. After 10 years' development, we have owned 4 big factories: Haining Halong PVC Ceiling Factory, Haining Longtime Film Factory, Guangxi PVC Wall Panel Factory, Pakistan PVC Ceiling Factory. Our Main Products: PVC Ceiling and Wall Panels, Hot Stamping Foil, PVC Lamination Film, SPC Flooring, PVC Self Adhesive Wallpaper, 
wholesale decorative wall panels
 and other related products. After receiving the customer's pictures or samples, will charge the new cylinder cost and make the patent for the customer&make the customized MOQ with a free new cylinder for the customer.Our QC department will do Quality-Checking from the final products to make customers satisfied.