What are the advantages and disadvantages of foam wall stickers
1. Advantages of foam wall stickers
(1) Foam wall stickers are thicker and softer than ordinary wallpaper, and the surface of the foam wall stickers has good anti-fouling performance, and it is easy to clean up stains.
(2) The waterproof performance of the surface of the foam wall sticker is very good. The moisture on the surface only needs to be wiped clean with a towel or paper towel, and will not penetrate into the wall. It is suitable for use in a relatively humid environment in the south.
2. Disadvantages of foam wall stickers
The foam wall sticker is composed of a paper base layer and a pvc resin foam layer. The texture is relatively soft, and the surface should avoid direct contact with hard objects.
What are the precautions for purchasing wall stickers
1. Look at the texture
Good quality wall stickers are full and uniform in color, without obvious color difference, and the surface is smooth and delicate with texture. In addition to looking at the surface quality of the wall stickers, you can ask the merchant for the product certificate to see if it is qualified.
2. Smell the smell
A certain amount of glue is added to the wall sticker during production. If a large amount of inferior glue is added, the wall sticker will have a very pungent smell. When buying wall stickers, you can get close to the wall stickers and ask about the smell. Good quality wall stickers generally don't have obvious smell.
3. Look at the color
Good quality wall stickers are pure in color, free of impurities and chromatic aberration, and the printing on the bottom paper is very clear. Poor-quality wall stickers are not only dim in color, but the printing on the backing paper is also very fuzzy.
4. Feel the touch
Good-quality wall stickers are very smooth and delicate to the touch, and the surface does not feel uneven. The poor-quality wall stickers have rough surfaces. You can touch the sample with your hand when purchasing.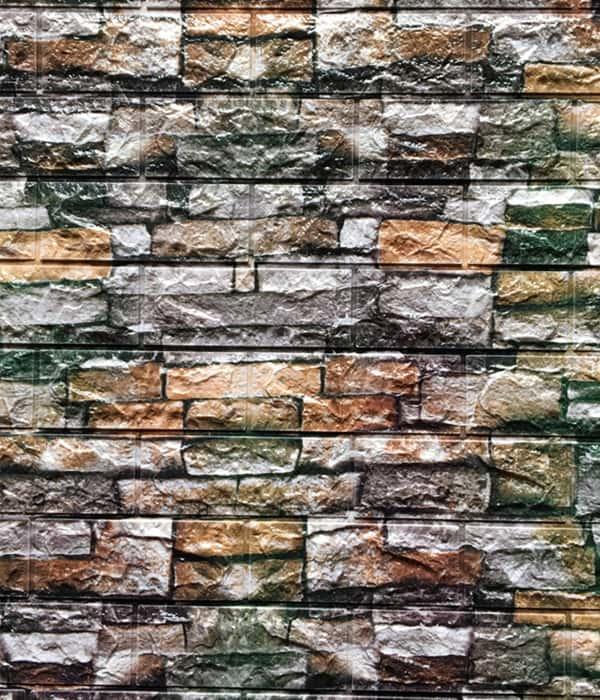 Haining Longtime Industry Co., Ltd. was established in 2005, is famous 
China 3D foam wall stickers manufacturers
 and 
brick foam wall stickers factory
, aiming to provide our customers products and service. After 10 years' development, we have owned 4 big factories: Haining Halong PVC Ceiling Factory, Haining Longtime Film Factory, Guangxi PVC Wall Panel Factory, Pakistan PVC Ceiling Factory. Our Main Products: PVC Ceiling and Wall Panels, Hot Stamping Foil, PVC Lamination Film, SPC Flooring, PVC Self Adhesive Wallpaper, 
wholesale 3D foam wallpaper
 and other related products. After receiving the customer's pictures or samples, will charge the new cylinder cost and make the patent for the customer&make the customized MOQ with a free new cylinder for the customer.Our QC department will do Quality-Checking from the final products to make customers satisfied.