1. Usability
From a style point of view, the applicability of ceramic tiles is actually equivalent to that of integrated wall panels. Ceramic tiles are more suitable for European styles, such as European-style tile waistlines, Mediterranean-style mosaic grids, etc. In addition, many modern Gothic designs, British style In some wall decorations, the Nordic style has more or less used ceramic tile materials. The integrated panels are more suitable for some Asian styles. The most prominent is the Japanese decoration, which is more integrated in the design of wall panel wardrobes. In addition, in the Chinese style, Southeast Asian styles and even American styles, integrated wall panels are used to create wall panels. Wall panel design is very common, especially in the design of the waistline of some double-decorated staircases. Personalized bathroom design From the perspective of indoor space, the usability of the tile wall is definitely very high. Undoubtedly, this is determined by the basic properties of the material. The tile material can satisfy the environment of the bathroom and living balcony. In the space, ceramic tiles are far daring to integrate solid wood or composite solid wood materials such as integrated panels in terms of moisture-proof and sun-proof effects. Japanese style restaurant design
2. Cost-effective
Integrated wall panels generally have a relatively large laying area, but if you want to achieve a real price-performance ratio, you still need to start with the prices of two different materials. There are many types of integrated wall panels, and the environmental protection level, fire resistance, and sound insulation level also have a great impact on the price increase. The editor directly chooses the most common integrated wall panel: bamboo fiber material, B1 fire resistance, E0 level Environmental protection capacity is about 65 yuan/㎡. There are more people who know the price of modern-style ceramic tiles. The editor also takes the simplest bathroom wall tiles as an example. The simple style bathroom is usually made of polished glazed tiles, and the finish is more shiny. The price of fully polished glazed ceramic tiles on the market is almost 50 yuan/㎡, and it is still the price of labor and materials, so in terms of the cost-effectiveness of materials, ceramic tiles are even better. Mediterranean style blue integrated board
3. Decorative effect
Let me talk about the decoration of wallboard materials. Generally speaking, this type of material mainly highlights the wooden design. Then the wood grain of different structures is very common. If it can present a good decoration and a sexy effect, even if it is combined with ceramic tiles The matching of floors can also show the visual effect of DIY. Nowadays, many families are more and more fond of the "floor-on-wall" design. This may be the reason why tile decoration as a house wall waistline design is too ordinary and not creative. For the sake of it. Chinese style feng shui ink tile mosaic wall and the ceramic tile design is mainly classified as the pattern decoration on it. There are ordinary art mosaic designs, which pay attention to the overall effect. Sometimes it can give people a very amazing feeling, but its craftsmanship is used in the tile floor. The upper side is more opposite to the sword, and the wall surface is relatively small, and at most it is on the TV background wall. In addition to the mosaic craftsmanship, it also has independent imitation stone-like bricks, which can also display the tranquil beauty brought by the natural jade material through the independent design.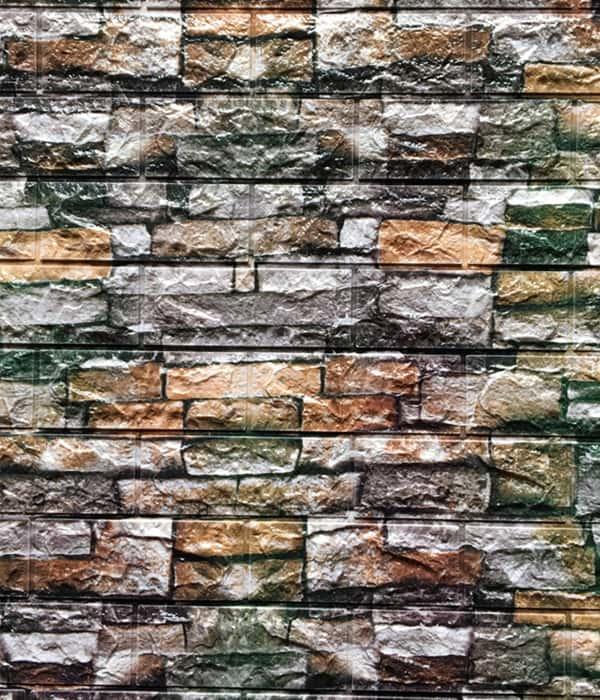 Haining Longtime Industry Co., Ltd. was established in 2005, is famous 
China decorative wall panels manufacturers
 and 
decorative wall panels factory
, aiming to provide our customers products and service. After 10 years' development, we have owned 4 big factories: Haining Halong PVC Ceiling Factory, Haining Longtime Film Factory, Guangxi PVC Wall Panel Factory, Pakistan PVC Ceiling Factory. Our Main Products: PVC Ceiling and Wall Panels, Hot Stamping Foil, PVC Lamination Film, SPC Flooring, PVC Self Adhesive Wallpaper, 
wholesale decorative wall panels
 and other related products. After receiving the customer's pictures or samples, will charge the new cylinder cost and make the patent for the customer&make the customized MOQ with a free new cylinder for the customer.Our QC department will do Quality-Checking from the final products to make customers satisfied.