Since the surface brightness of
wood grain pvc lamination film for sale
is very obvious, mainly due to the gluing technique, we need to pay attention to the following aspects when gluing PVC wood grain film:
1. Under normal circumstances,
pvc lamination films
is glued on one side, and can be applied by roller coating and scraping.
2. The glue must be uniform and the thickness is consistent to ensure that there is no lack of glue and no glue accumulation. The thickness of the glue can be adjusted according to the thickness of the film and the weather.
3. The filming time after gluing is recommended to be shorter in summer or autumn when it is dry and high temperature, and it can be appropriately longer in spring and winter when it is humid and low temperature. Touch the glued surface with your fingers and feel it is quick-drying and sticky. Positive static pressure bonding is appropriate. The specific time can only be determined by the customer according to the thickness of the glue, the speed of the strip, the related materials and the ambient temperature.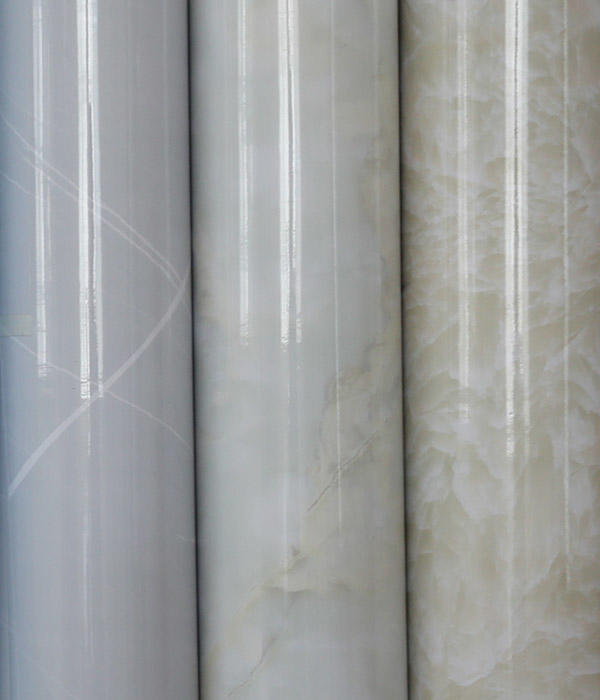 PVC Lamination Film
Thickness: 0.12mm-0.3mm
Width: 1130mm, 1260mm, 1280mm, 1350mm
Function: For PVC panel, PVC wall panel, ceiling, PVC marble sheet, PVC foam board, MDF, WPC