A 3D wall panel is a great way to add style to your home. They are available in many designs, patterns, and colors, and can be installed anywhere you'd like. The panels are easy to install and require very little maintenance. They are a very cost-effective way to add depth and character to any space.
They can be used for interior design in homes and offices, as well as outdoors in the garden. They can add a luxurious look to interiors, transforming an otherwise dull space into a stunning and elegant space. In addition to their decorative properties, 3D panels are also fire-resistant and acoustic, making them a fantastic choice for any space. 3D wall panels can even be drilled to accommodate cables, speakers, and electrical outlets.
3d wall panel manufacturers
are used in new constructions and renovations alike. The innovative design of these panels offers homeowners and designers the ultimate decorating solution. They are easy to install and create a seamless, uniform appearance on all surfaces. Moreover, the panels are very durable and provide protection against heat, sound, and moisture. They are available in a wide variety of sizes, with the largest commercially available panel measuring approximately 2700mm x 600mm.
3D wall panels are available in different thicknesses and textures. The panels can be glued or stuck directly to flat surfaces, and are available in a variety of colours and textures. You can also paint them if you prefer. Some
3d wall panels suppliers
are textured and can be used for all types of wall decorations. Stream style panels are the most popular in the market. They are available in planks ranging from four inches wide to six feet long.
The material used to make 3D panels is extremely versatile. Some of them can be molded into any shape you can imagine. Most of these panels are made of premium quality Gypsum, and are ideal for interior decoration. However, they are not recommended for outdoor use. They are easy to install and can deliver beautiful ambiance when used with lighting.
When installing 3D wall panels, there are some steps that should be followed to ensure they're installed properly. First, you need to prepare the area. It is vital to follow the manufacturer's instructions for installation. Then, you'll need to apply the contact cement to both the panel and the wall. You may need to apply a second coat to make sure you've covered all the contact points. After the cement has dried, apply pressure to the perimeter and all points where the panels touch the wall. Roll the panels evenly. Remember that it's not easy to move them once they've been installed.
If you're looking for an eco-friendly way to decorate your home, you may want to choose bamboo 3D panels. Bamboo is a great choice as it's affordable and sustainable.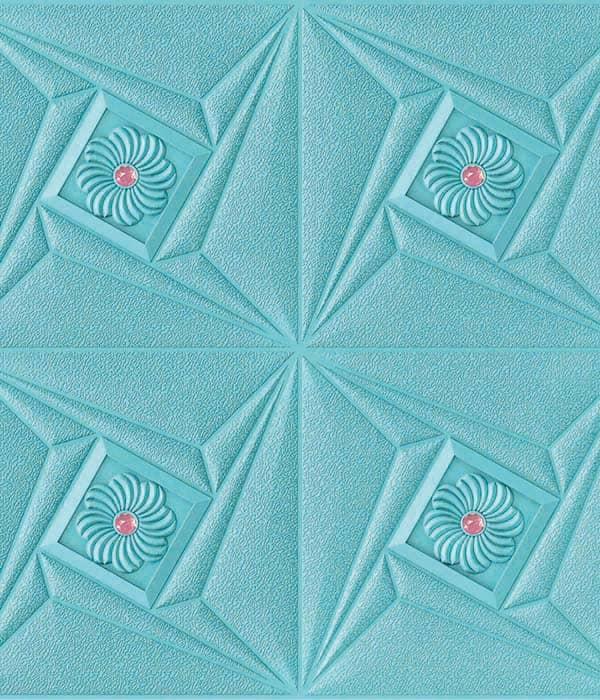 Introduction:
3D WALL PANEL is a new type of three-dimensional wall and ceiling decorative products. It is widely used for indoor and outdoor space . It is made from environment-friendly and recycled raw materials--100% PVC, which is featuring in lightweight, easy to install, sound-absorbing, and free DIY. After installation, wall is seamless bonding, also not turn yellow for many years. Tear off the panels will not damage the wall.
Application:
The background walls of TV, sofa, bed head, vestibule, staircase,children's room, study room
Building decoration for background walls of company image projection, conference room, teahouse, all kinds of chain-store, hotel and restaurants, kindergarten.
Public space decoration for the walls of VIP Room of stations, dock, airport, background walls of stadium, movie theater, photo-shooting house, cinema, and Television board-casting studio, government office building etc.
Until now 3d board /3d wall panels has been exporting to more than 93 countries and areas, gained recognition from all our clients for our best service and quantity.  Hs code: 39259000