1. What are the advantages of
foam wall stickers
1. Foam wall stickers are thicker and softer than ordinary wallpaper.
2. The anti-fouling performance on the surface of the foam wall sticker is very good, and the general stains are covered on the foam, which is better to clean up than ordinary wallpaper.
3. The waterproofness of the foam wall sticker is very good. Even if water is accidentally spilled on the foam wall sticker, there is no need to worry about it penetrating. We only need to wipe it off with a dry towel or dry paper towel.
4. Foam wall stickers are very resistant to moisture. You can use foam wall stickers whether in the humid environment of the north or the south.
Second, what are the disadvantages of foam wall stickers
The foam wall is made by combining the base layer of paper and PVC resin, so the middle is relatively soft. Normally, the thicker the wall material is, the better, and the hardness is also the harder, the better, but at this point, The foam wall sticker is not as hard as it should be.
3. Is the foam wall sticker harmful to the human body?
It is harmful to the human body, because at its time, it needs to be glued to the wall. At that time, a large amount of formaldehyde and harmful substances will be produced. After it is attached to the wall, the formaldehyde will change over time. Slowly release, during this process, it will affect the health of the human body, so after the paste is finished, it must be ventilated for a period of time before living.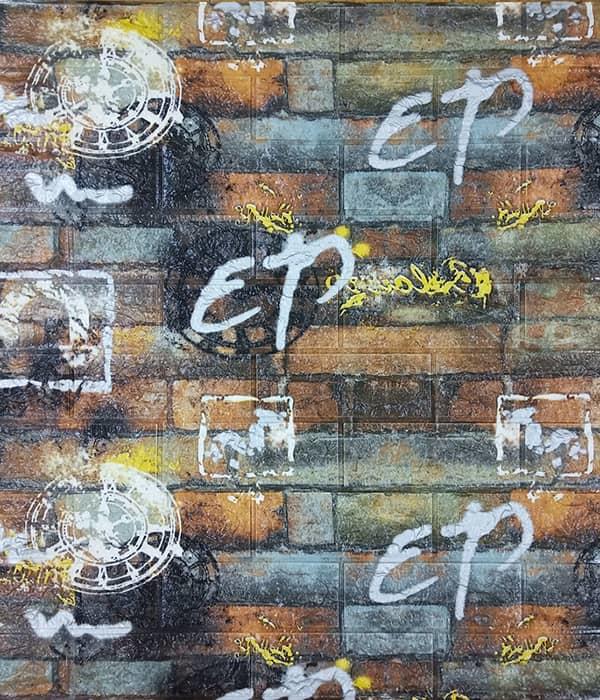 Haining Longtime Industry Co., Ltd. was established in 2005, is famous 
China 3D foam wall stickers manufacturers
 and 
brick foam wall stickers factory
, aiming to provide our customers products and service. After 10 years' development, we have owned 4 big factories: Haining Halong PVC Ceiling Factory, Haining Longtime Film Factory, Guangxi PVC Wall Panel Factory, Pakistan PVC Ceiling Factory. Our Main Products: PVC Ceiling and Wall Panels, Hot Stamping Foil, PVC Lamination Film, SPC Flooring, PVC Self Adhesive Wallpaper, 
wholesale 3D foam wallpaper
 and other related products. After receiving the customer's pictures or samples, will charge the new cylinder cost and make the patent for the customer&make the customized MOQ with a free new cylinder for the customer.Our QC department will do Quality-Checking from the final products to make customers satisfied.